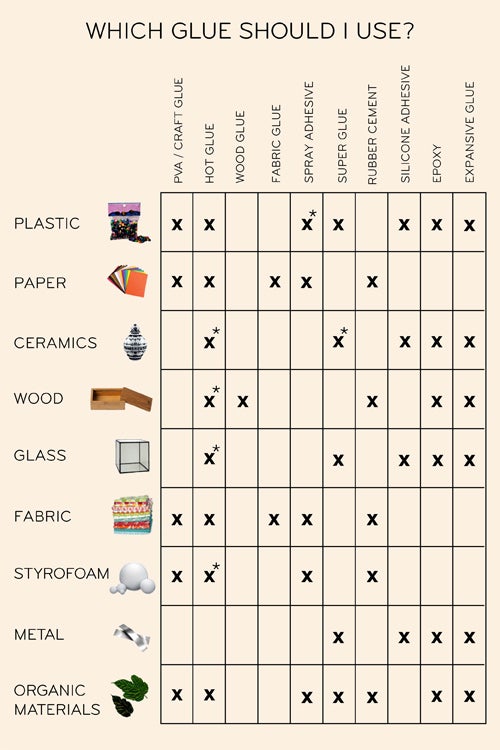 Ever had this question, and had no idea if the glue you had around the house would do the right job...?? Well here ya go!
I just loved this when I saw it.
This chart will finally point you in the right direction, phew! How nice is it to have it all in one place, right?
Glue is such a life-saver!!
Happy fixing :)