Free Comic Book Day is the first Saturday in May. It's an International Event that celebrates comic books and the local comic shops that provide them to their communities. Visit a participating comic shop on May 4th, 2013 for your FREE COMICS!
Can also enter your email to join their newsletter if you are just a die-hard fan :)
One of the goals of Free Comic Book Day is to reach out to those individuals unfamiliar with the comic book specialty market, not to mention a comic book shop. So, every year those behind Free Comic Book Day launch a massive promotional campaign that heralds the event and spreads the good word of comics to potential readers everywhere.
What is Free Comic Book Day? A video overview of the worldwide celebration of comics and comic culture.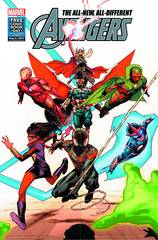 Some stores even have events at their store this day!
See if there is one near you!!
Example:
DRAGONS KEEP
189 EAST STATE ST
LEHI, UT 84043
(801) 766-8098
Store ID: 9315
Free Comic Book Day 2015 Events
Open the Day with Comics!

Saturday, May 02, 2015
10:00 AM - 1:00 PM
Cosplayers
Door Prizes
Costume Contest
Art / Coloring Contest
Creator Signing
Celebrity Appearance
Gaming Event
Creator Appearances
Bill Galvan

Saturday, May 02, 2015
10:00 AM - 1:00 PM