So, I made these in 2008.
Cannot believe its been that long, wow!
I bought the 18 pack of wash cloths from Walmart (link above) and figured I would make a whole bunch and gift them!
So I did, and gave them to Siblings, and friends, people at church, etc.
They all thought they were too cute too!
Scroll below for the folding directions!
(or another fabric for your nose, hats/earmuffs)
(or some other stuffing for inside your washcloth snowman)
twigs or straws
(for your arms)
Waving Straw Arms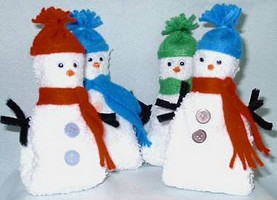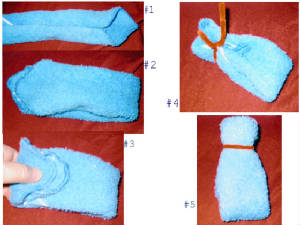 Once you have folded your snowman and made your hats, the rest is totally up to you! Get creative :)
What do you think of them!??
I also placed a couple on a mantle, loved them!